Print procurement leader

conquering

marketing services


across the globe.

HH Global are a global marketing services group specialising in the execution of print, digital and retail media.

With an enviable client portfolio and talented teams working everywhere from Wakefield to Warsaw, and Toronto to Tokyo, HH Global are connecting up the dots with an international network than can reach the far corners of the Earth.
Taking over the world doesn't happen overnight. The best way to connect with a mutli-national audience? Online. Become a big fish in a limitless pond? Strategy.
Step 1. Creative branding specialists brandthing deliver an striking new identity - so strong that once you've seen it, it's hard to forget.
Step 2. New corporate website. We took the brief, absorbed the brand, then designed and built a new solution to drive new client relationships and attract talented marketing superstars into the fold. Rework. Redesign. Relaunch.
In partnership with brandthing
"they really listen to what we want to achieve and always easy to deal with..."
Kate Moore, HH Global
Strategy
Interactive and
high impact
On average, you've got less than a minute from landing on your site to convince your prospect that you're someone they want to talk to. Need to talk to.
The powerful brand does the job of catching people's attention - now you've got to keep it.
Take the homepage. You're drawn in by the custom-built interactive sliding banner. Watch an introductory video as high-energy as a 100 volt battery. Check out latest news and blog posts and note the enviable slideshow of successful clients. Without having to lift a finger.
Still not sold? The rest of the site maintains the same momentum. Time to get in touch. It's as easy in Beijing as in Bradford. Just fill in a form or navigate our unique Locations section to find the contact details you're looking for, anywhere in the world.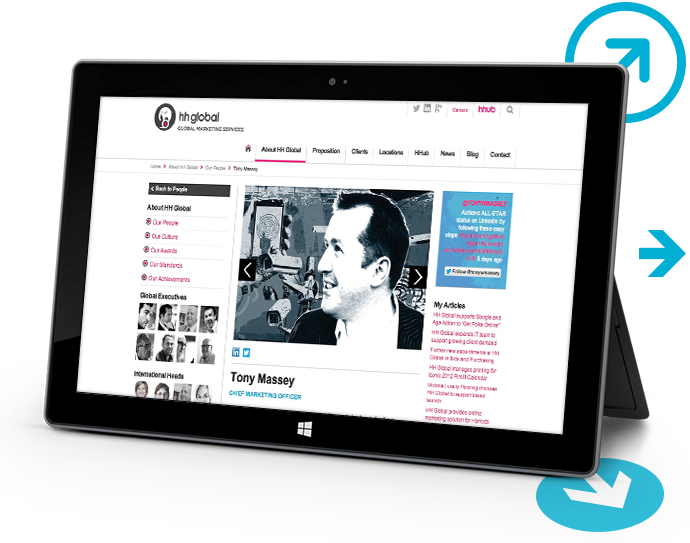 Design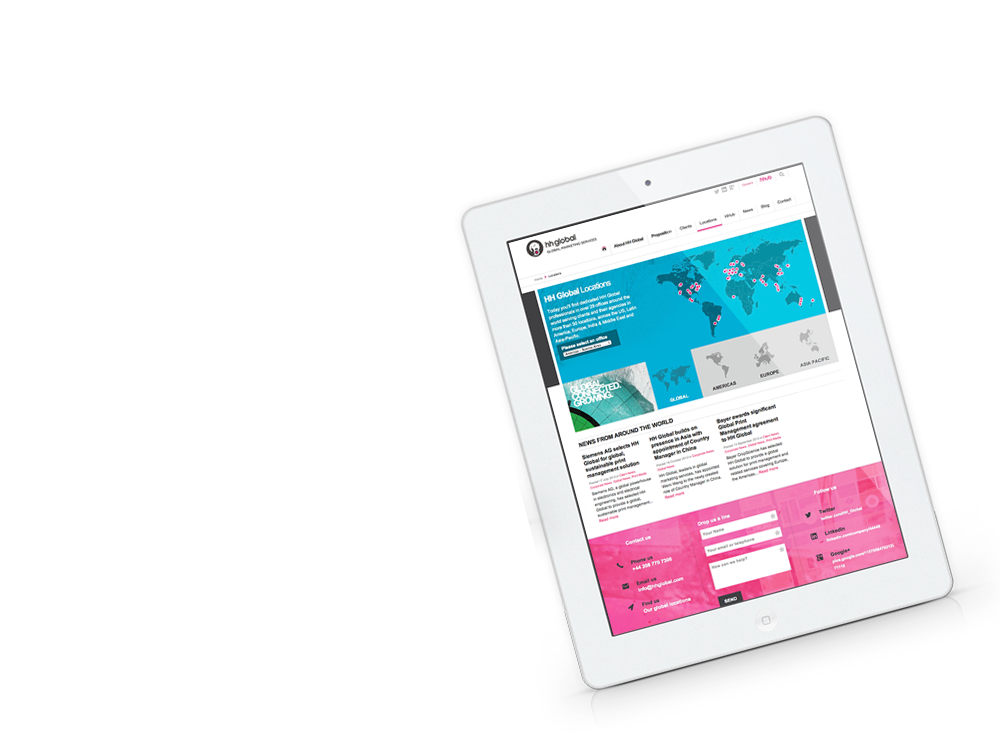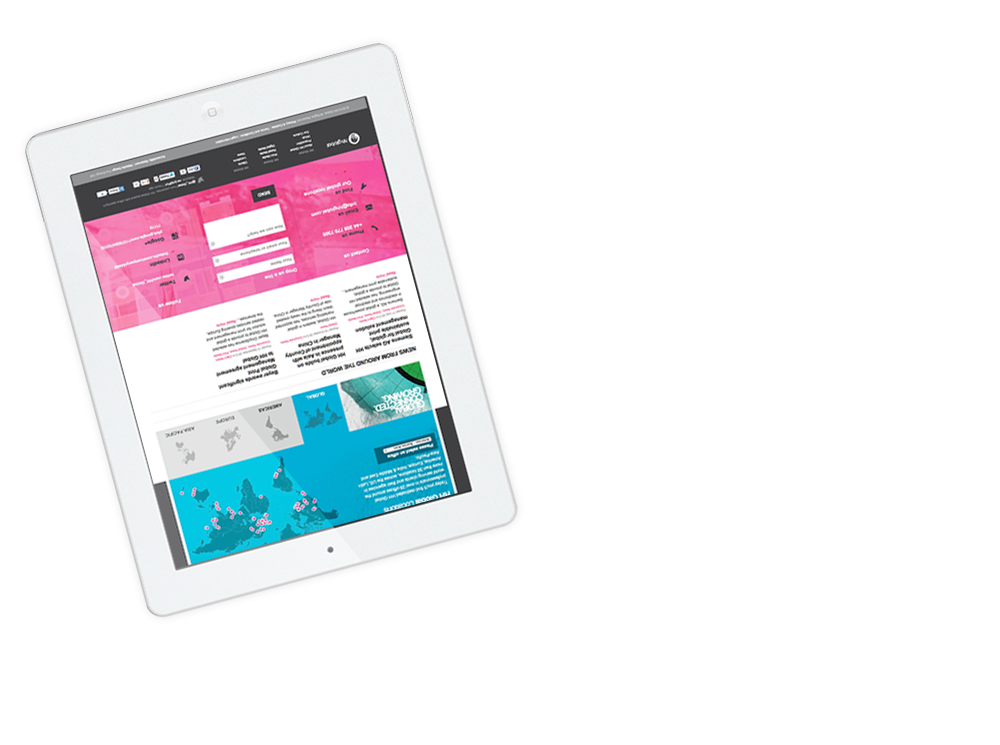 Fantastic brands

deserve the


finest web design

The website not only needed to do the brand justice online, but offer a fantastic user experience.

There's nothing flimsy about this site. Everything is solid, chunky, obvious. Colour-coded sections for Print, Retail and Digital. Big buttons. One-of-a-kind stylised interactive country selector. Linked into with individual people profiles. No chance you'll blink and miss the key messages. Design as big as the ideas.